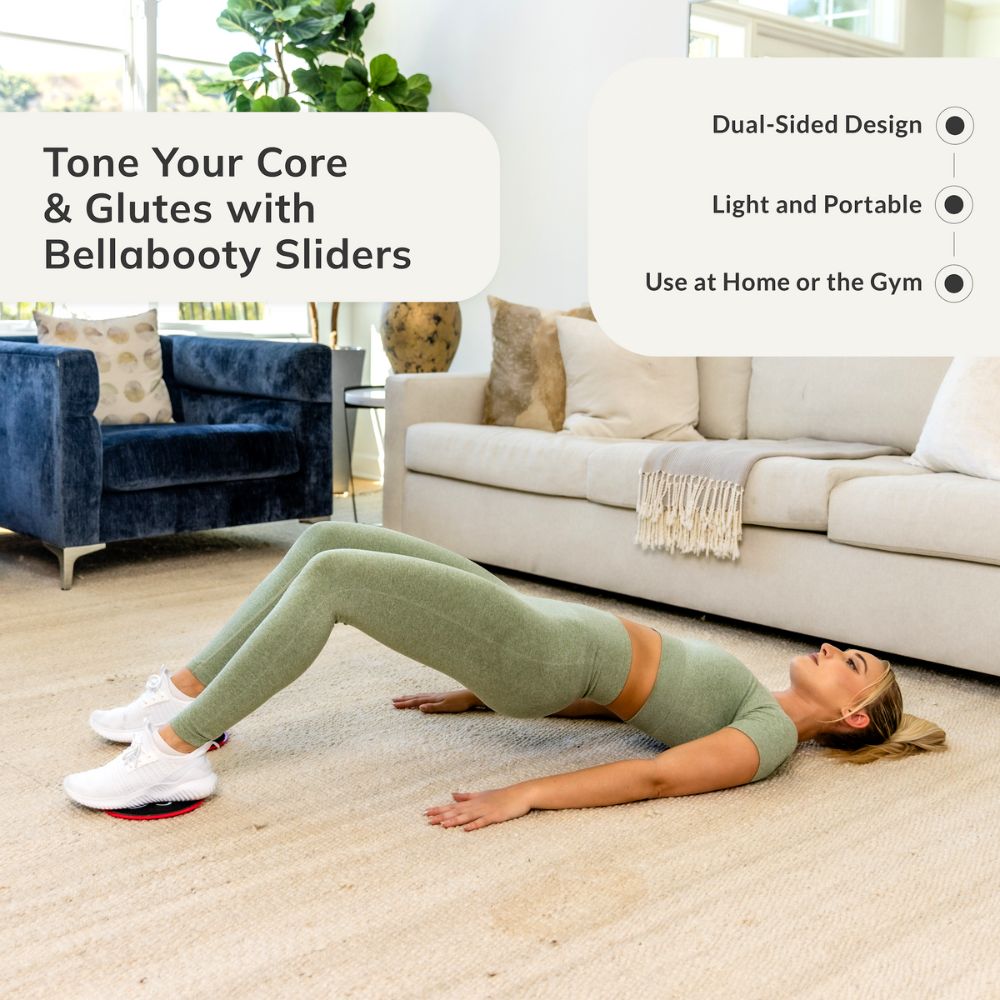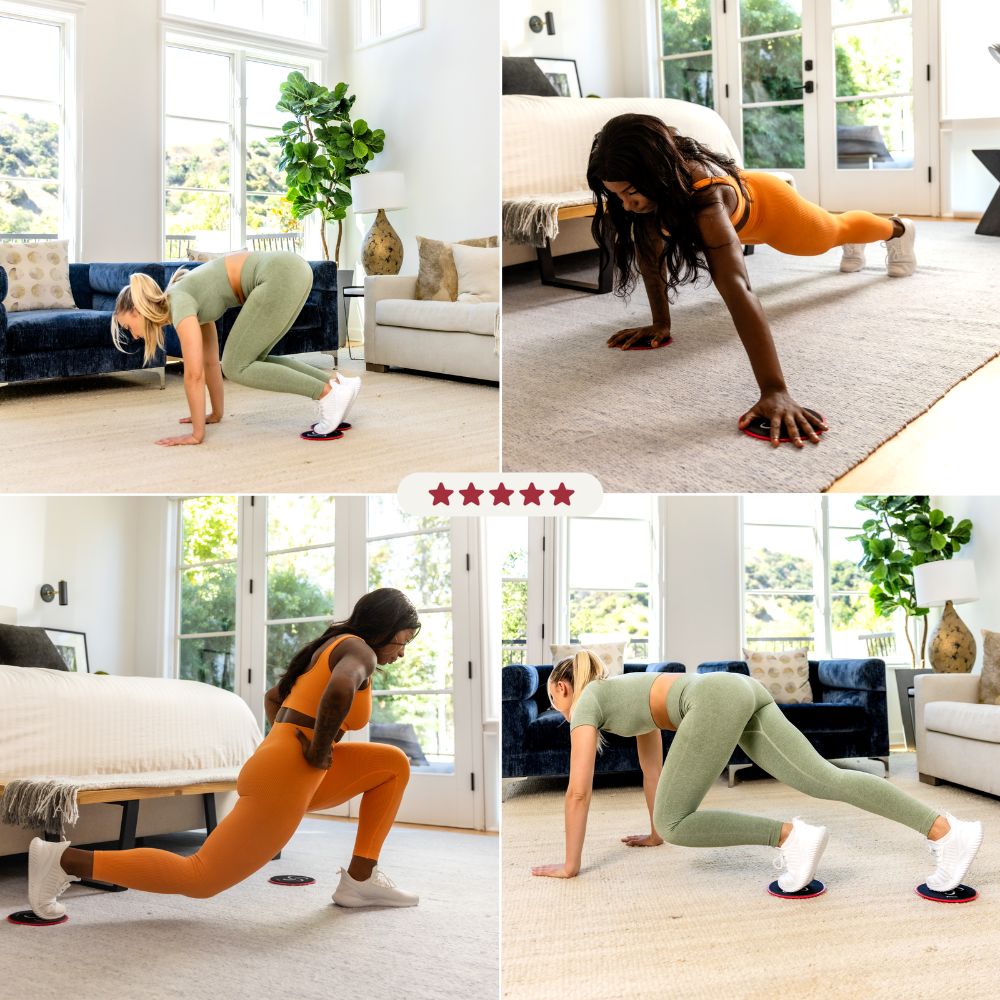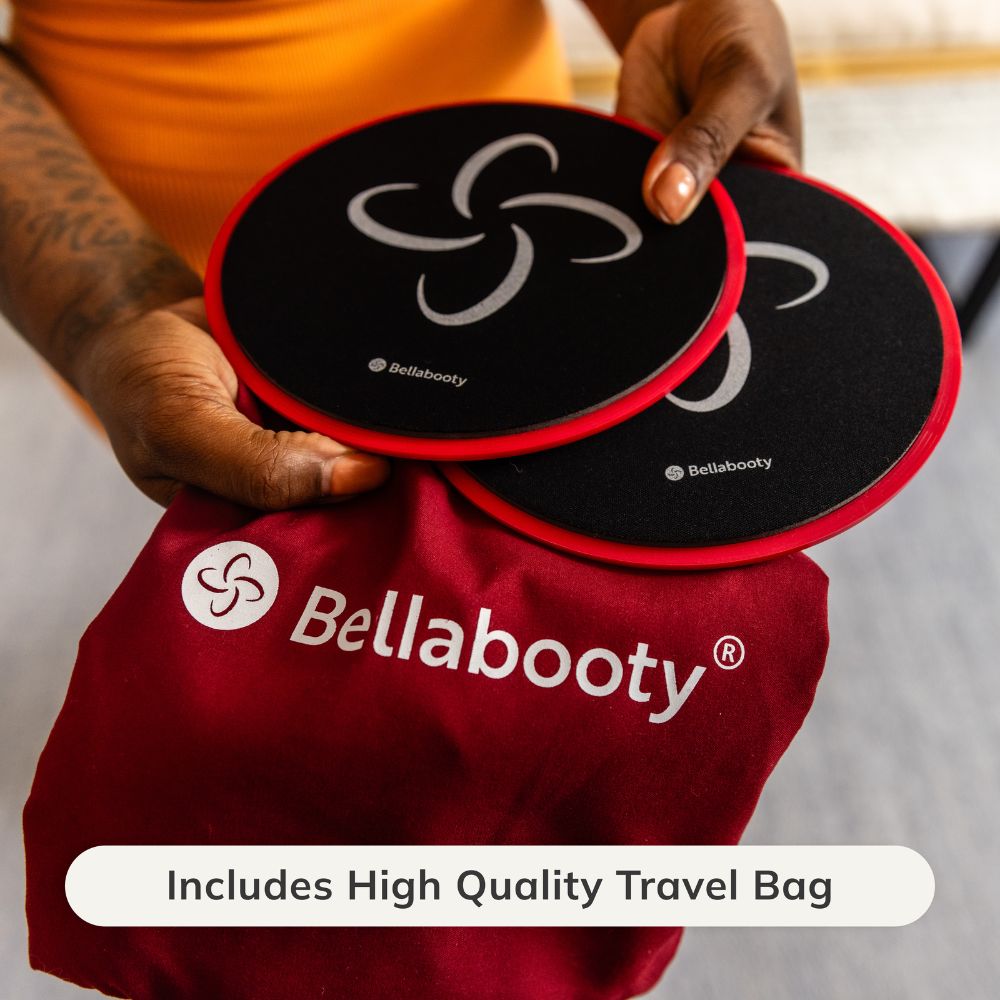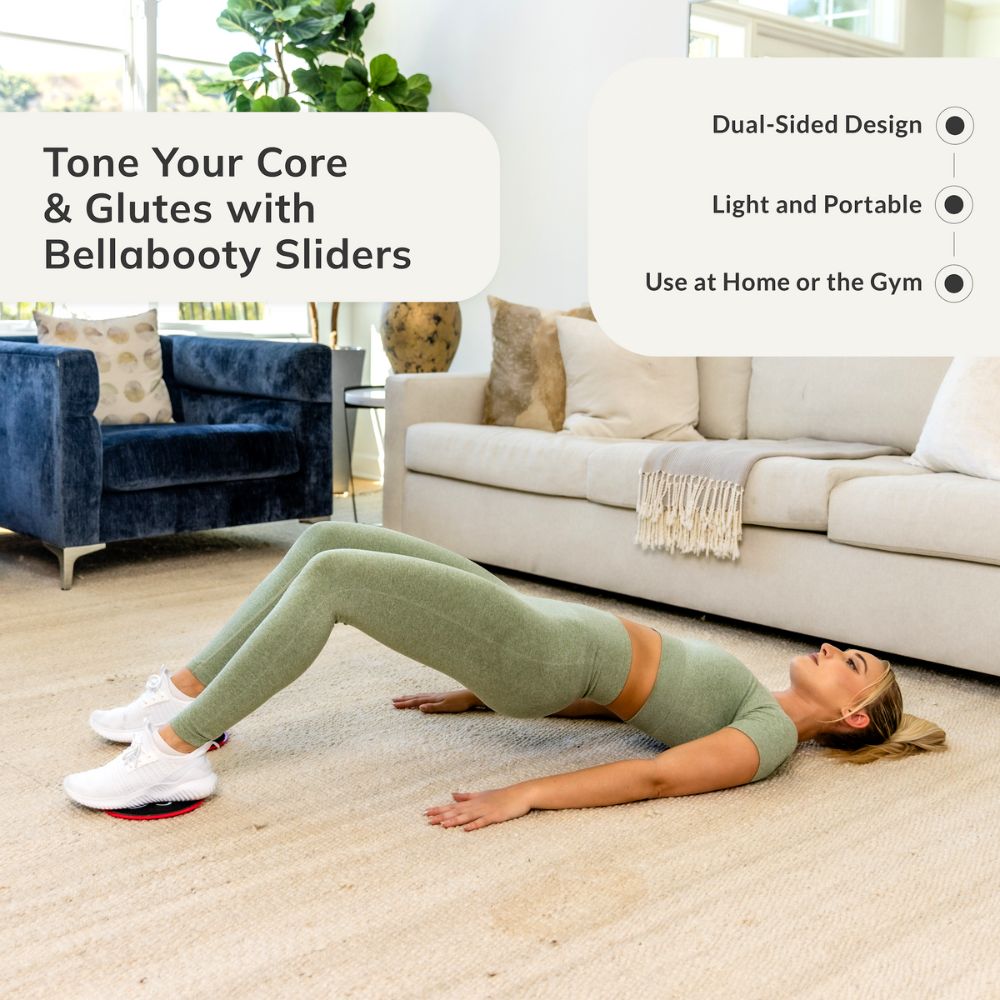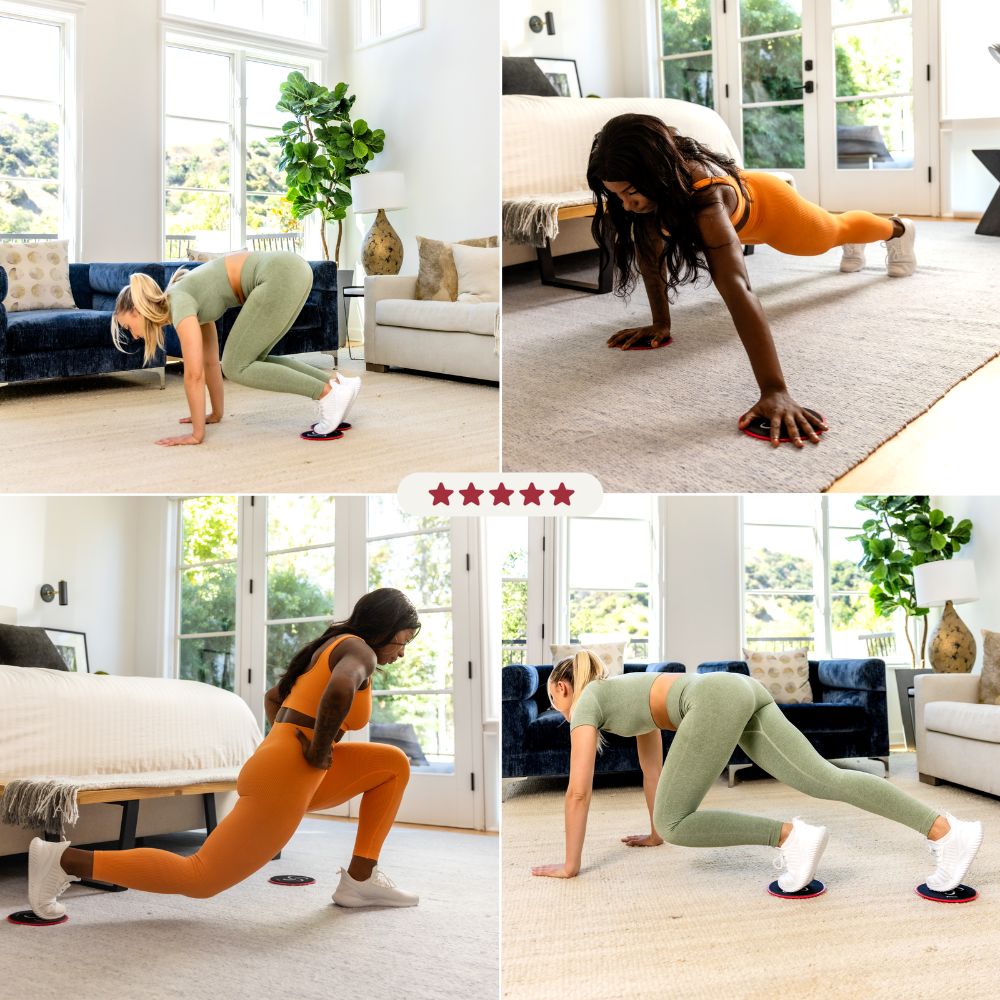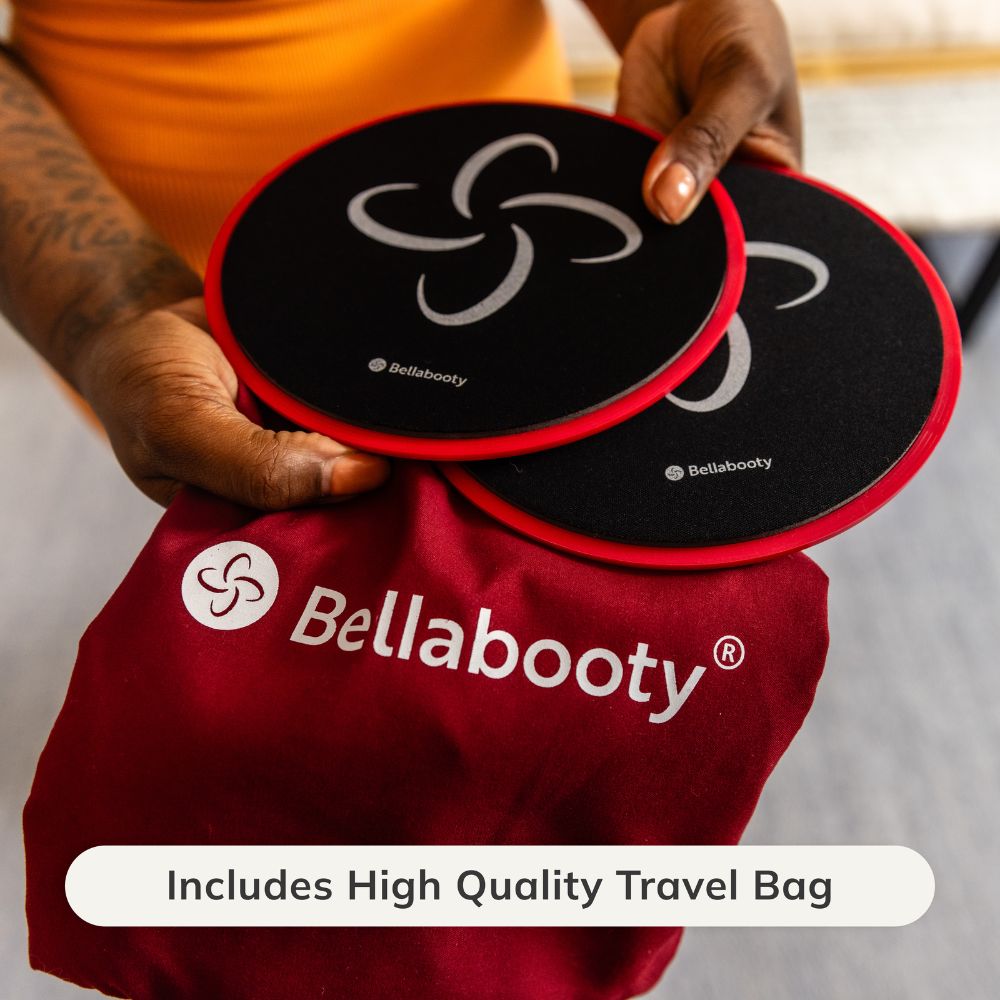 Introducing Bellabooty Sliders, the ultimate workout companions designed for a low-impact, high-intensity fitness experience. These dual-sided exercise sliders offer a versatile workout on multiple surfaces, from carpets to gym floors, ensuring a full-body toning session without straining your joints.
Engage All Muscles: Versatile sliders for planks, mountain climbers, squats, and more, targeting diverse muscle groups for a complete body workout.
Joint-Friendly Workouts: Low-impact design ensures hardcore workouts while reducing strain on knees and ankles.
Multi-Surface Compatibility: Dual-sided discs that smoothly glide on various surfaces, including carpet, hardwood, tile, and gym floors.
On-the-Go Fitness: Portable and compact, perfect for travel or home use, enabling effective core workouts wherever you are.
Free Add-On
Sliders Movement Guide
Step by Step of 20+ Movements
16 Slider Workouts
Video of Each Movement

BONUS: Order now and receive the Bellabooty Belt Movement Guide with a breakdown of 20+ movement variations and 3 FREE workouts!
Learn More About What's Inside!
90-day
money-back guarantee
Fast, and GUARANTEED Delivery
Perfect for All Fitness Levels
Purchase The BOOTY Program to SAVE 20% and unlock FREE SHIPPING

$89.94 $69.95 BUNDLE PRICE
BOOTY is a 30 day glute focused program that is designed to give you real results. It includes 16 circuit-style workouts that can be done with minimal equipment either at home or at the gym! It has 80+ pages consisting of tips, tutorials, workouts, and more!